On the outskirts, the centre of art.
n. 195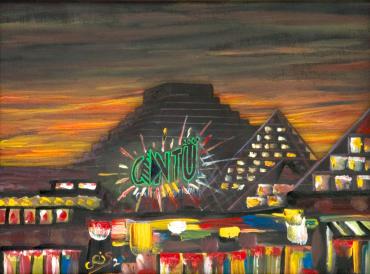 Year:

2000

Dimensions:

30 x 40 cm

Technique:

Mixed on worked wood and assembled in 3D. Finished with acrylic colours.

Description:

A tribute to the exhibition space that allowed me to meet an incredible number of admirers as well as dear friends and... free spirits.